Welcome to Alathra
Alathra is one of the top searched and played world building server in the world! Maybe you are looking to join one of the grand towns and nations across Alathra. Maybe you want to start your own in undeveloped land. Perhaps your goal is to master trade and become a wealthy merchant. What about starting your own player-run guild, or starting a new religion? Maybe you just want to be a hermit and live alone on a mountain.
All of this is possible on Alathra because here players tell the story. Alathra is full of characters, nations, cultures, organizations. Many battles and wars have been fought. There are heroes, there are villains, and plenty that fall somewhere in between. Will you make your mark on the history of Alathra? Start your journey today!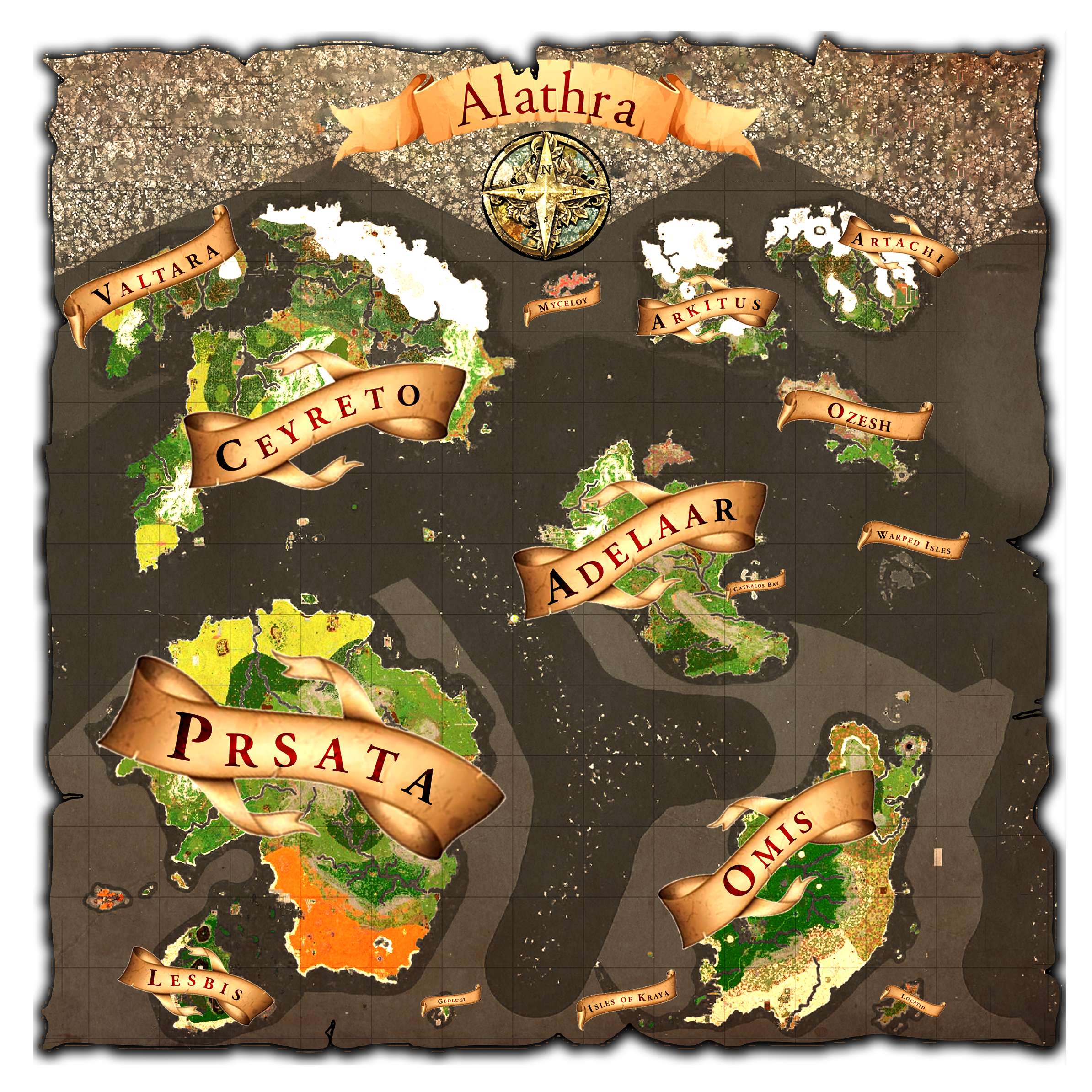 ---
Key Features
TOWNY
Create towns and cities with your friends or join an existing one. With Towny you can claim areas to build safely and store your items. Start a large nation with sprawling cities or create a small farming village. The sky is the limit!
LORE, RP & WORLDBUILDING
One of the key gameplay aspects of Alathra is its lore, roleplay (RP) and geopolitics. The community is constantly creating captivating lore and RP including player-run organizations, events, and religions, as well as conflicts and wars. In Alathra you can create your own unique story, which is bound to intertwine with the stories of others.
CUSTOM WORLD
The map of Alathra is completely custom, designed from scratch using a combination of tools to encourage exploration trade and geopolitics. The world consists of continents separated by oceans and is divided into four temperature zones. Along with enhancements to vanilla biomes, the map also includes many new biomes such as red sand deserts, tropical beaches, calcite mountains, giant spruce forests, mangrove islands, prairies, steppes and more! There are also landmarks that can be found throughout the map including volcanoes, salt flats and underground rivers.
CUSTOM PLUGINS
Alathra has its own dedicated team of developers who are consistently develop new plugins and features that give Alathra a unique feel that we guarantee you won't find on other servers. Some examples include lockpicking, a custom war system, character cards, medieval weapons, a fast travel port system, regional resources and so much more!
MOVECRAFT
Movecraft is a plugin that allows you to create moveable ships, from small fishing boats to large Man o' Wars! Fill your ships with chests for trade or line them with cannons for war. The version of Movecraft Alathra uses is also specifically written and configured to allow for naval combat.
BREWING
The Brewery plugin allows you to create many different interesting brews as well as the many custom brews that have been made by players. Become your town's barkeeper! Experiment to see how many of hundreds of custom brews you can discover.